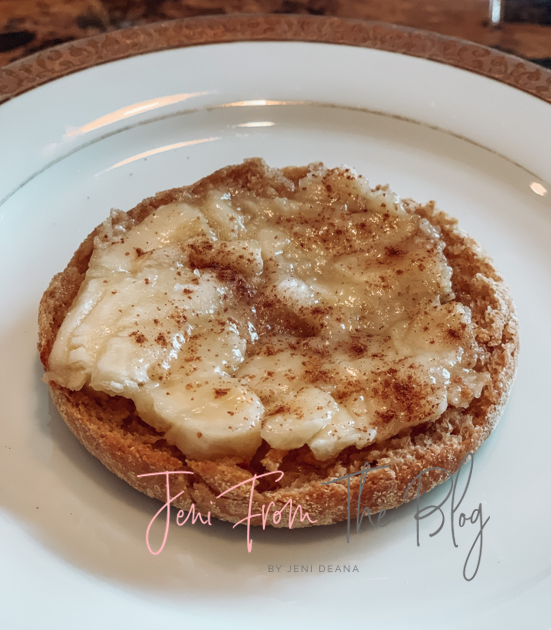 Let me hear you say this… is bananas B A N A N A S! Can't help it, that song is replaying in my head as I'm writing this (Gwen Stefani). It's the best thing since sliced bread (pun intended). It's toddler and adult approved, all you need are 5 minutes and 5 ingredients!!!
If you know me, you know I love to prepare homemade meals and snacks for my family. No, this does not mean we don't order in at least 2 to 3 times a week, for at least one meal (mainly dinner). I mean I don't have superpowers. Could you imagine, preparing 3 to 5 small meals/snacks daily for 3 people? Here comes my accounting for yah; An average of 3 meals per day x 7 days a week x 3 people in my family= 45 total meals per week. Ain't nobody got time for that!
Being that time is of the essence for all of us, I'll cut right to the chase. In our home, we refer to this delicious dish, as "Nico Bread". For all intensive purposes I've named this Blog '5 Minute B A N A N A Bread' so it's more explanatory.
Below, I've put together this homemade simple, tasty and healthy recipe. It's one you and your whole family are sure to love too! Now let's get cooking good looking =)
Nico Bread
Ingredients:
½ Whole Wheat English Muffin
¼ Organic Banana
½ teaspoon Organic Unsalted Butter
¼ teaspoon Organic Ground Cinnamon
½ teaspoon Vermont Maple Syrup
Directions:
1.) Lightly toast ½ English Muffin
2.) Spread Butter on English Muffin
3.) Sprinkle Cinnamon on top of English Muffin
4.) Drizzle Maple Syrup on top of English Muffin
5.) Slice or Chop up Banana (depending on child's age) and mash
on top of English Muffin using butter knife or fork.
Prep-time: 5 minutes
Health Benefits:
– English Muffin= Good source of whole grains
– Butter= Good source of fat to aid in brain development
– Banana= Good source of fruit and potassium
– Cinnamon= Helps control blood sugar and prevent tooth decay just to name a few.
– Maple Syrup= Boasts immune system, studies have shown it may
prevent Alzheimer's (hopefully our Little ones will never experience this and have a ways to go, but doesn't help to start prevention early!)
In addition to the health benefits listed above, having your child feed him/herself is a great way to practice his/her dexterity and fine motor skills.
Hope you enjoyed this post! I'd love to hear your feedback. What would you like to see next? Click subscribe, so you don't miss a post. Feel free to comment below. Thanks for stopping by =)
With Lots of Love, today + always xo Jeni Deana