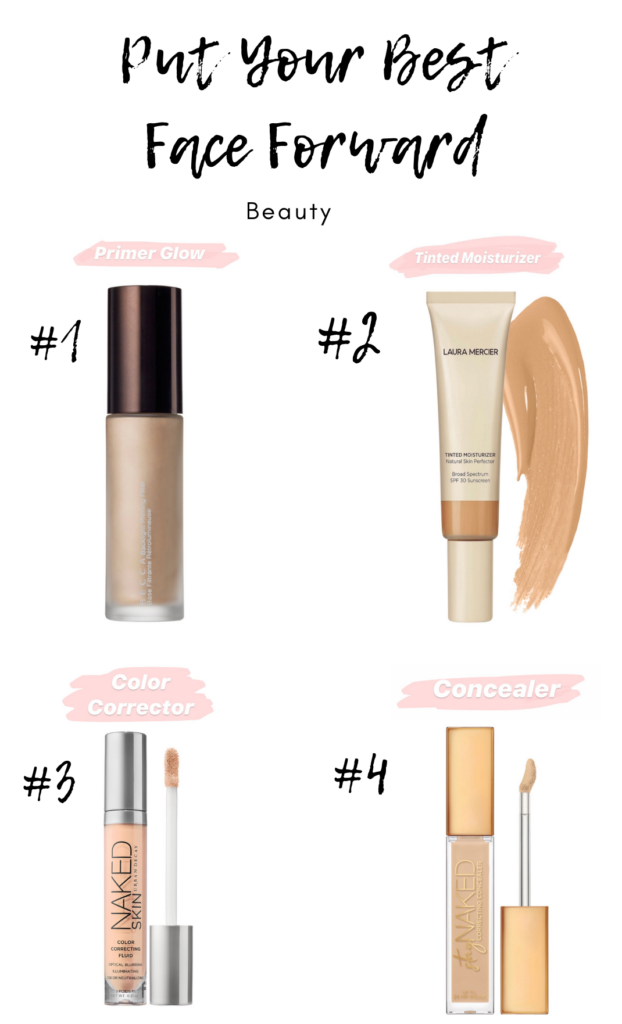 With everything weighing heavy on all our hearts lately, I wanted to lighten things up a bit. I don't just mean with this glowy face primer.
We all want to put our best face forward this summer right? While we do that, it's important we protect our skin. No matter what color your skin is, I cannot stress enough how important it is to apply SPF. If you don't know me already, I'm all about health. While I generally focus on a healthy inside through my recipes and fitness routines, it's just as important to protect the outside. That starts with your skin.
These are my favorite products to use for that natural summer glow. What's great is this light-weight tinted moisturizer is combined with SPF already. I am not a beauty guru by any means, nor am I great at applying makeup. However, I have found that these products paired with a damp beauty blender or sponge work wonders! I cannot begin to tell you how many compliments I get and questions on what I'm wearing.
That's what inspired me to share these amazing products with you. The photo above shows the sequence of my "go to" products #1 – 4, along with links to shop these items. It can't get any easier than that!
For Reference These Are My Colors
#1- Backlight Priming Filter Face Primer (One Color)
#2- Sand
#3- Peach
#4- Fair Neautral
Hope you enjoy! If you'd like me to share more beauty posts, please do share your feedback in the comment section below!
Love always, jeni deana xo