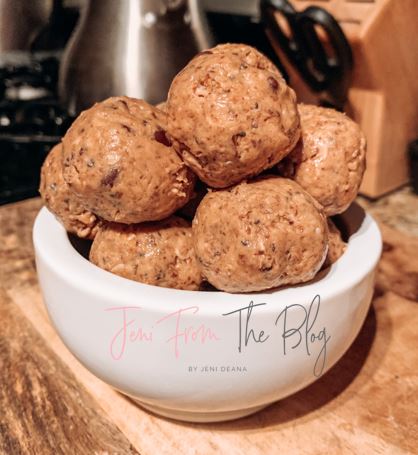 Yes, that would be my 18 month old Toddler, Nico. He is like a constant Ball of Energy bouncing from one cabinet, closet, bathroom (you name it) to another! Not sure if he needs to add this to his diet, as much as I DO in order to keep up with him! But he sure does love them!
I am reporting back with a huge thumbs up! These were not only a hit among Nico and I, but my husband as well. He had no idea I added some of these healthy ingredients he normally doesn't like (i.e. Flaxseed and chia seed, see ingredients below).
I figured it would be easiest to share as a post, this way it's always available for quick and easy access. It's hard to imagine this getting any easier, but these are also No-BAKE! Yes I repeat NO-BAKE Energy Balls!!
Ingredients:
1 Cup Old Fashioned Oats
2/3 Cup Toasted Shredded Coconut
1/2 Cup Creamy Peanut Butter (or any nut butter).
1/2 Cup Ground Flaxseed (or 1/4 Cup Flaxseed + 1 scoop pea protein or any protein powder)
1 TBSP Chia Seeds (optional)
1/3 Cup Honey
1 TSP Maple Syrup (optional)
1 TSP Vanilla Extract
1/2 Cup Semi-Sweet Chocolate Chips
1 TBSP Almond Milk
Directions:
Bake Coconut Flakes at 350 degrees F. Stir every 2 minutes until golden brown (or they can burn easily).  Total of 5-8 minutes.
Let cool in freezer 10-15 minutes before combining or it may melt the chocolate chips.
Stir all ingredients together until thoroughly combined
Add 1 TBSP at a time of Almond Milk (or other nut milk). Texture should  be sticky.
Cover and let Chill in freezer for 20 mins.   
Roll into 1 inch balls
Enjoy up to 1 week in refrigerator or freeze for up to 3 months.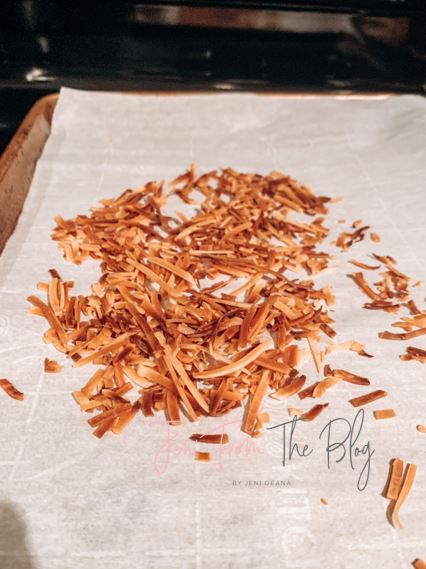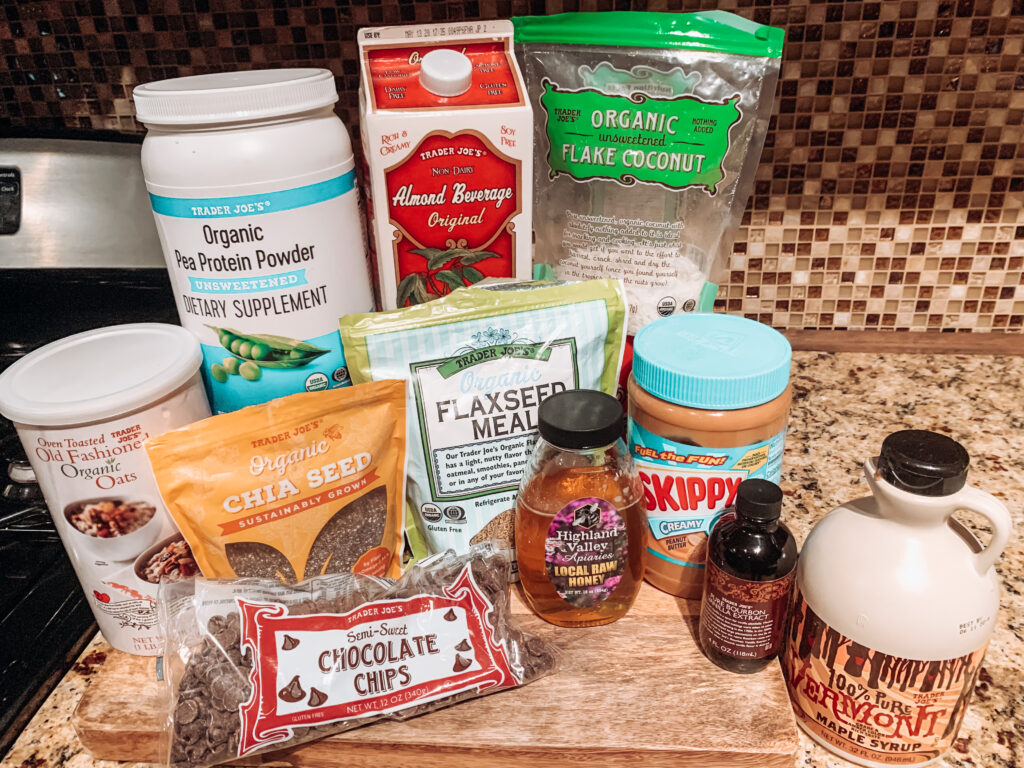 Thank you for stopping by! Hope you enjoy this recipe as much as my family & I do! Hit subscribe so you don't miss a post and/or comment below! I love and appreciate all your feedback!
Stay Safe my friends!!
With Lots of Love, today + always xo Jeni Deana